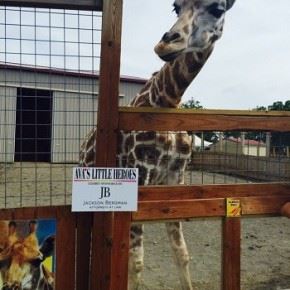 The community gathered together at the Animal Adventure park in Harpursville last weekend to support the Bello family. Their four-week-old, Brayden Bello, suffered a brain bleed in utero which resulted in seizures and breathing episodes. 
The event, known as "Ava's Little Heroes", was founded by Jordan and Colleen Patch whose daughter, Ava, has battled months-long health problems.  Each year the event organizers choose the beneficiaries in an effort to raise funds and awareness for the chosen family.
Jackson Bergman is proud to be a sponsor of this great event which helps bring the community together to help a local family that deserves a day of support and fun at the park.