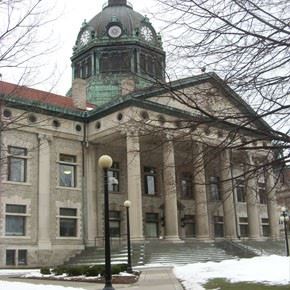 Big changes are coming to two Broome County courts in the way they handle DWI cases.  In an effort to establish greater consistency in sentencing for DWI cases and a focus on the expertise of those judges presiding over those cases, Chief Judge Jonathan Lippman laid out a comprehensive new plan.
In Broome County Courts, DWI cases have been assigned exclusively to Judge Joseph F. Cawley, whereas previously they were split between the county's two judges.  In Binghamton City Court, Judge William C. Palella will be responsible for residing over all DWI cases to ensure the cases are handled consistently.  Town and Village courts, however, remain unaffected by the plan.
Judge Lippman feels that handing down consistent and coordinated sentencing will be a key factor in DWI deterrence, and handling all DWI cases in a single court with a consistent judge will be key to that consistency.
In a recent article in the Press and Sun Bulletin, Binghamton DWI Attorney Tom Jackson was interviewed regarding the new "boutique" DWI courts.  Jackson is concerned that unlike other emerging drug courts and domestic violence courts across the country, the new Broome County and City courts are focused on handing down sentences rather than focusing on treatment.
"One of things that I'm interested in and I'm wondering … is, at some point, are they going to allow DWI cases into drug court, which would be interesting," Jackson said. "Right now, that's not the case."

If a person has an addiction to heroin or opiates, he or she can get into a drug court program, Jackson said. But that option doesn't exist for people who find themselves in criminal trouble and suffer from alcoholism, he said.

"Judge Lippman talked about it — the recidivism rate with DWI is high, so, it seems like it would call out for that," Jackson said. "That will be interesting to see if that ever happens."
The full article is available at http://www.pressconnects.com/story/news/2014/08/01/new-dwi-courts-aimed-consistency-training/13469421/